DENKA THERMOSHEET CP (Oil-resistant multilayer sheets)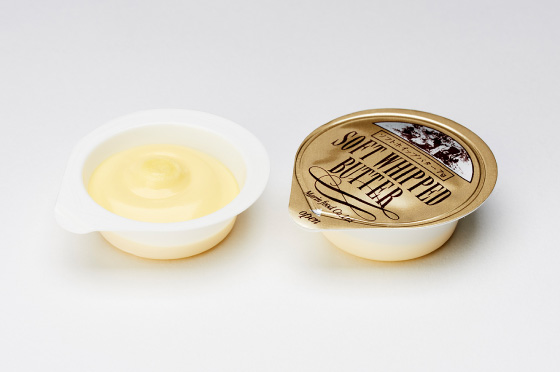 Product Information
Outline
These new multilayer sheets are made by co-extruding polystyrene and polypropylene. These sheets are created by combining the moldability of styrene with the oil and humidity resistance of polypropylene and are perfect for contents which cantain an oil component. A wide range of appearances is possible, from colored products to transparent products. They are ideally suited to trays and lunch boxes.
Characteristics
This product has excellent oil resistance.
It is highly formable, and can be vacuum molded or heat-plate compressed air molded.
It is less expensive than dry lamination.
Uses
Containers for deep fried and other prepared foods.
Containers for butter and margarine.
Lids for soups and hot drinks.
It is the customer's responsibility to always test products before use and confirm their fitness for purpose and safety.
Any product contained on this Website or any product using a product contained on this Website should be disposed of in accordance with laws and regulations.
Before use, please confirm the detailed method of use, precautions, and other information by using the technical documentation and Material Safety Data Sheet. These materials are available from the relevant Division. Please request them.
The information contained in this website is subject to change without notice as new knowledge becomes available.