President's Message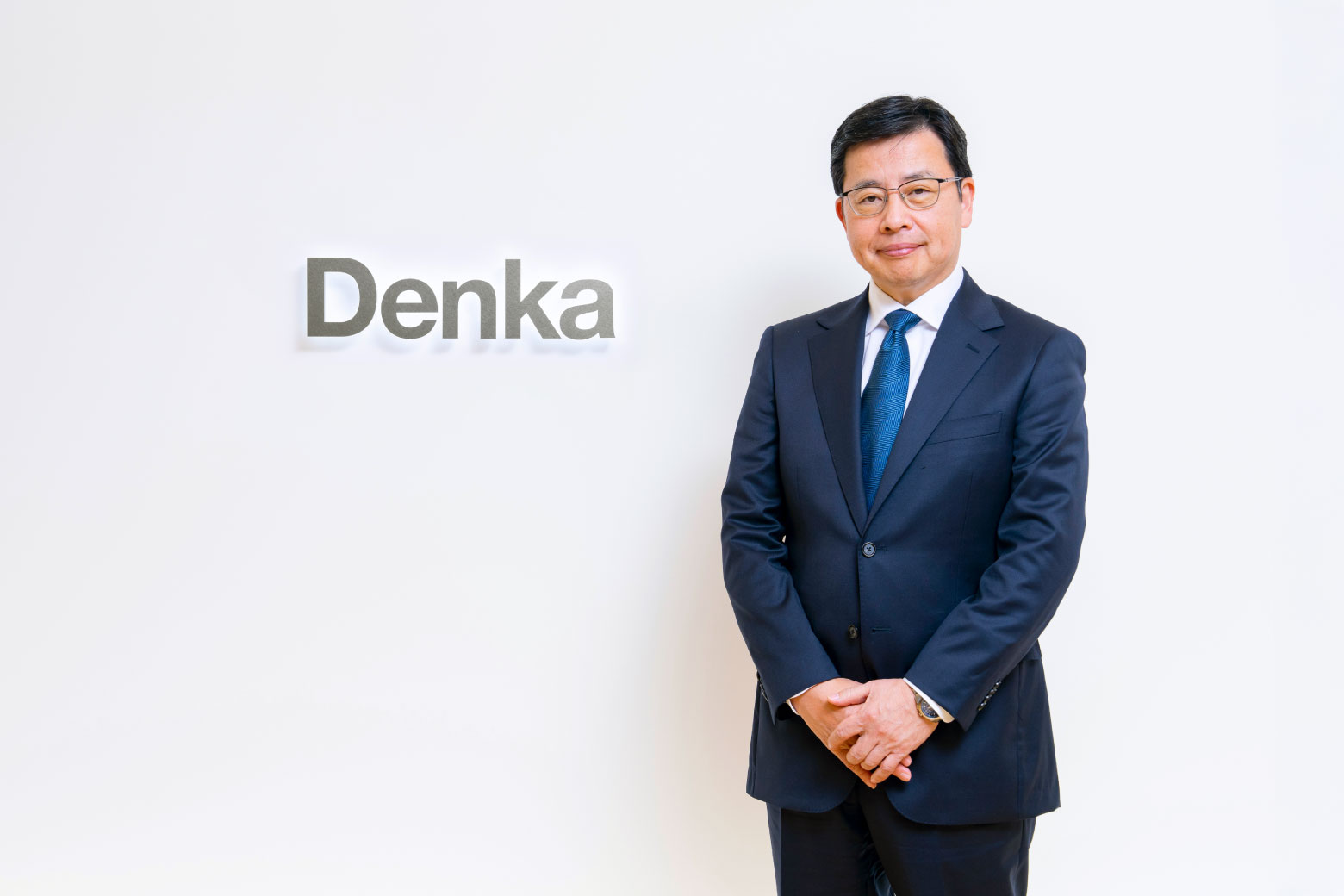 Pursuing work we are best able to handle, to become an indispensable corporate member of society.
Representative Director, President
Toshio Imai
With the mission of "Taking on the challenge of expanding the possibilities of chemistry to create new value and contribute to sound social development," we at the Denka Group have endeavored to develop unique technologies and products over many years.
For example, ultra-pure acetylene black that features superior conductivity contributes to extending the service life of lithium-ion batteries mounted on next generation electrified vehicles (xEV), and high sphericity alumina developed using Denka's unique high temperature melting technologies is expected to be a key material for thermal management of more compact and higher-performance electronics devices in areas such as 5G. Moreover, the rapid-diagnosis antigen test kits for COVID-19 that Denka successfully developed and commercially produced in a short period of time in 2020 fully leveraged the expertise in rapid-diagnosis antigen test kits for influenza.
We take pride in these top-class products that support the wellbeing of people around the world. We will continue to promote threefold initiatives under our management plan "Denka Value-Up" to survive in the era of change and become a company genuinely needed by society.
The first initiative is "enhancing the value of our business." By maintaining the business policy under "Denka Value-Up," the five-year medium-term management plan started in 2018, we will concentrate management resources on the areas and work that use our strengths and are achieved only by Denka to become an indispensable corporate member of society.
The second initiative is "enhancing the value of our environment." In order to respond to global climate change and environmental pollution, people around the world need to join hands and cooperate. Having set a 2050 target for achieving carbon-neutral status in 2020, we will strengthen our focus on environmental management, positively develop and introduce related technologies and review our business portfolio.
The third initiative is "enhancing the value of human resources." A company's most important non-financial asset is each employee's ambitions and intelligence. Based on the guidelines on new work styles established in 2020, Denka will pursue work styles applicable to the post-COVID-19 era to become a company in which each employee can achieve job satisfaction and personal growth through their job.
We will respond to the expectations and confidence of our stakeholders by directly taking on social challenges through these initiatives to become a Specialty Fusion Company that is indispensable for the world. We look forward to your continued support.