Overview
New Business Development starts as a new division
The New Business Development was established in April 2022 with the aim of further creating new business activities for the next generation in anticipation of the next management plan to be launched in FY2023.
In addition to the Denka Innovation Center, which serves as the base for the Denka Group's wide range technologies, and the R&D Management Department, Intellectual Property Department, and Analysis Technology Research Department, which have served as corporate functions for company wide research, we also have established the New Business Creation Department and the New Business Incubation Department as organizations that consistently carry out a series of processes from business conception to verification, incubation, and commercialization.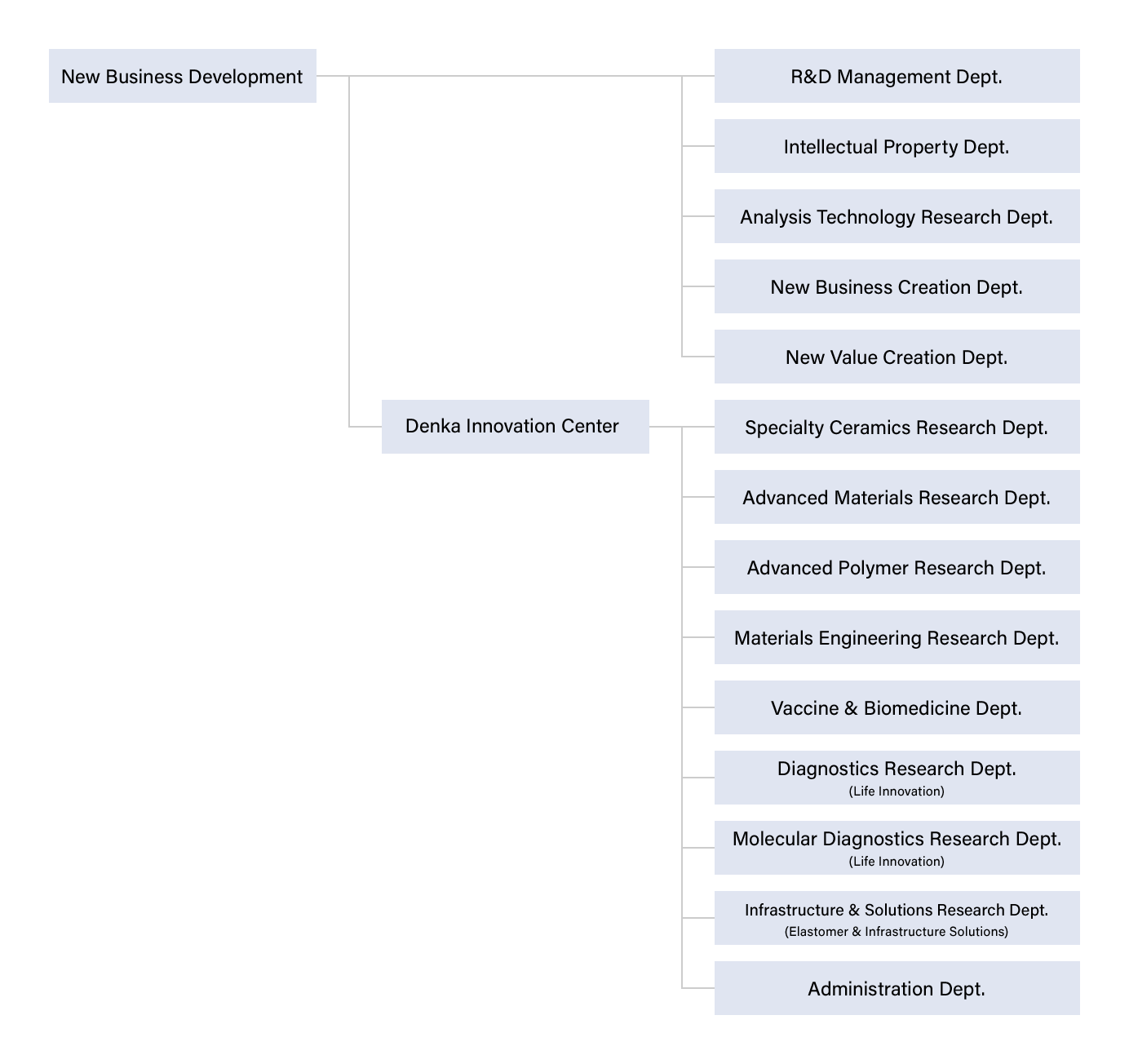 Focused fields for New Business Development
For new business development, we will focus on the world that we envision in the future and the megatrends that emerge from these challenges, and will focus on three key fields. Going forward, we aim to make a greater contribution to resolving social issues by developing the diverse technologies and new technologies that Denka possesses for the future.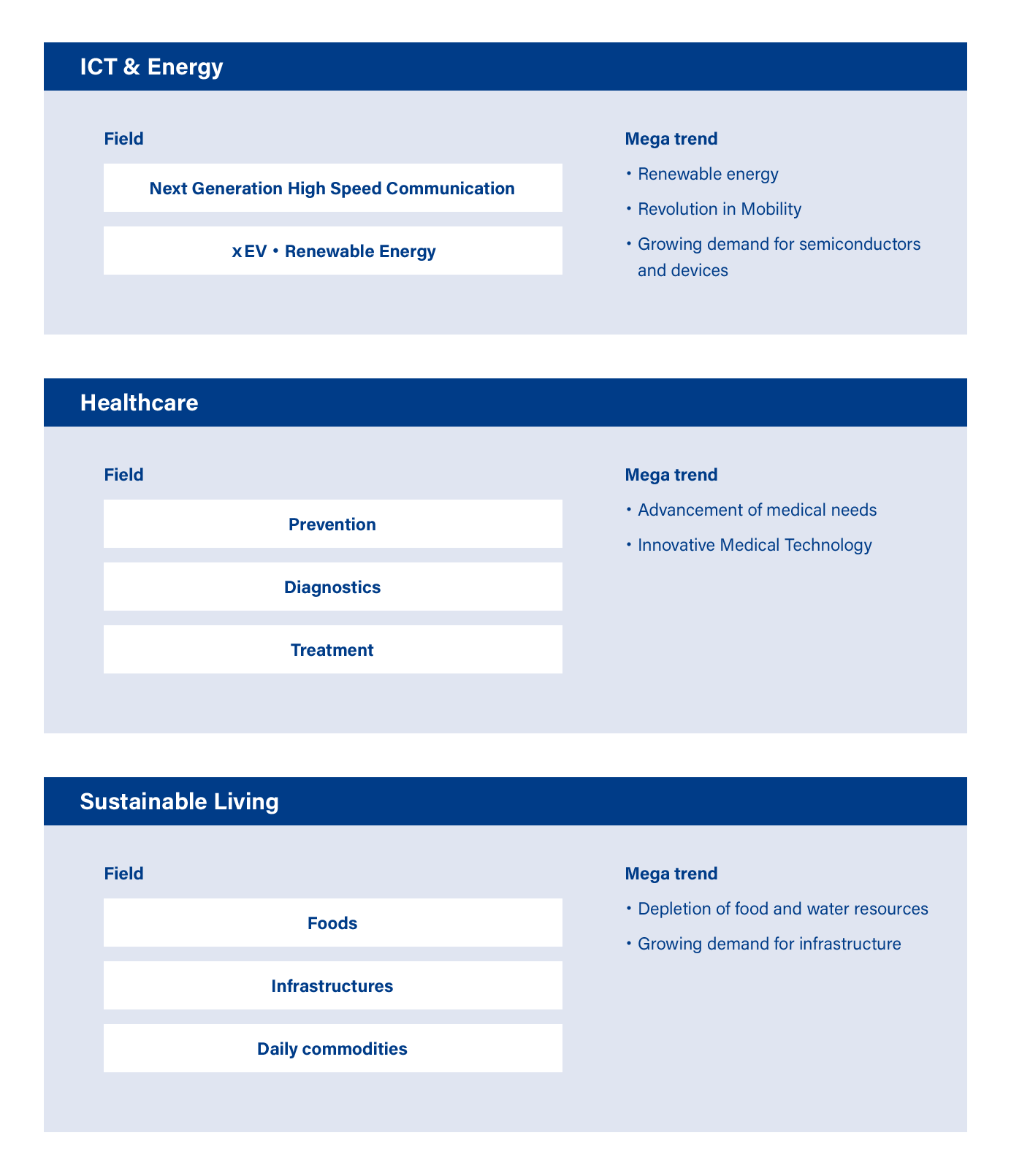 Product Information