DENKA Chemical resistance ABS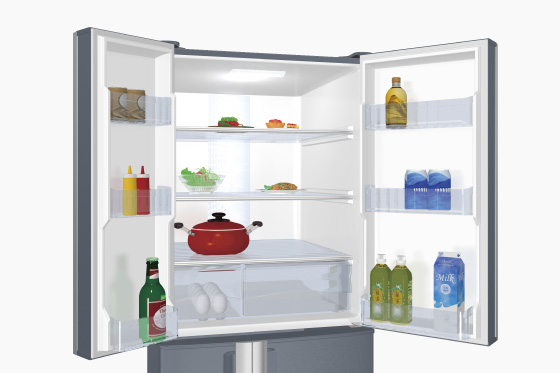 Product Information
Outline
"DENKA Chemical Resistant ABS", one of the product lines of Denka Styrene Business, is a copolymer, in which a special form of resin is used as the fourth component, with excellent stress relaxation and chemical resistant properties.
Characteristics
Different from polymer alloys, this product uses the fourth component with a micro dispersed structurethat helps create a uniform morphology while maintaining the basic properties of ABS resins. It has good chemical resistance to environmental stress cracking, and can be dissolved in chemical solvents for ABS. Therefore, this product cannot be used incontainers for organic solvents or other products constantly contacting solvents.
Uses
Refrigerator parts (inner boxes and door handles) and toiletry products
Related Information
ABS ResinProduct List
It is the customer's responsibility to always test products before use and confirm their fitness for purpose and safety.
Any product contained on this Website or any product using a product contained on this Website should be disposed of in accordance with laws and regulations.
Before use, please confirm the detailed method of use, precautions, and other information by using the technical documentation and Material Safety Data Sheet. These materials are available from the relevant Division. Please request them.
The information contained in this website is subject to change without notice as new knowledge becomes available.