DENKA L-MION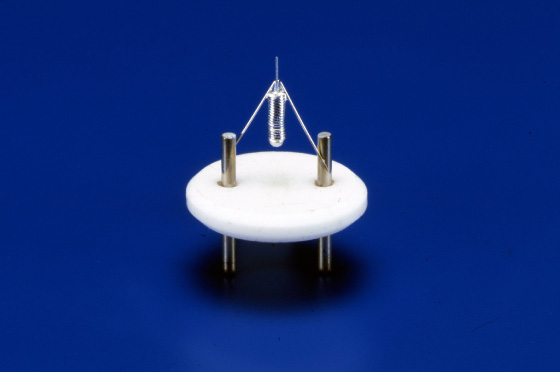 Product Information
Outline
The Ga ion source "L-MION" achieves stable ion emission using a special chip processing.
Characteristics
Since special finishing of tungsten needle provides excellent gallium wettability, stable transportation of liquid gallium makes stable ion emission.
Uses
Cross-sectional observation of semiconductor devices, machining of magnetic disk heads, cross-sectional specimen preparation for TEM
Related Information
It is the customer's responsibility to always test products before use and confirm their fitness for purpose and safety.
Any product contained on this Website or any product using a product contained on this Website should be disposed of in accordance with laws and regulations.
Before use, please confirm the detailed method of use, precautions, and other information by using the technical documentation and Material Safety Data Sheet. These materials are available from the relevant Division. Please request them.
The information contained in this website is subject to change without notice as new knowledge becomes available.