Denka Boron Nitride Shapes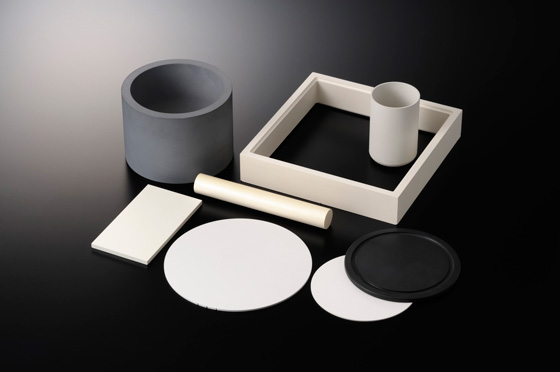 Product Information
Outline
Denka Boron Nitride Shapes is a machinable ceramic made by Boron Nitride powders (h-BN).
Characteristics
Denka Boron Nitride Shapes has an excellent perform in high temperature, high electrical resistivity, chemical inertness, and machinability. These special characteristics allow its use for sintering nitride ceramics, as parts of semiconductor machines, as nozzles for specialty alloys, insulators for high temperatures, etc. With the extraordinary machinability, we can produce all types of customized shapes.
Applications
Setters for nitride ceramics
Parts for semiconductor machines
Crucibles/Nozzles for molten metal
Insulators for high temperature furnaces
Boron source for immersion in Si wafers
Related Information
It is the customer's responsibility to always test products before use and confirm their fitness for purpose and safety.
Any product contained on this Website or any product using a product contained on this Website should be disposed of in accordance with laws and regulations.
Before use, please confirm the detailed method of use, precautions, and other information by using the technical documentation and Material Safety Data Sheet. These materials are available from the relevant Division. Please request them.
The information contained in this website is subject to change without notice as new knowledge becomes available.