DENKA TFE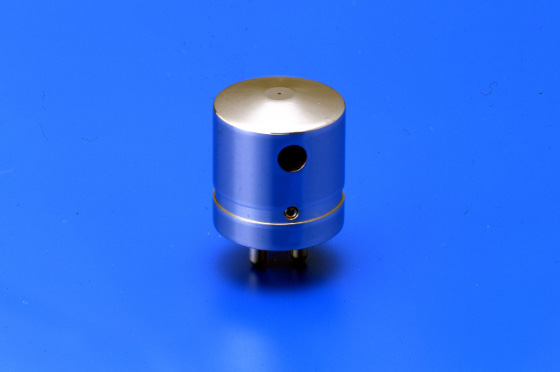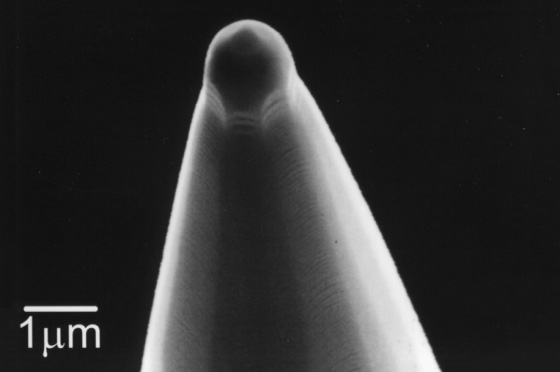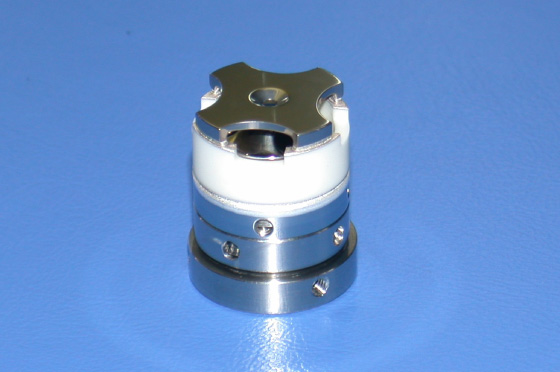 Product Information
Outline
DENKA TFE is a ZrO/W emitter with decreased work functions on tungsten by covering the surface of its monocrystalline tungsten needle with the absorbed layer of zirconium and oxygen. Due to its brightness, which is 100 times higher than monocrystalline LaB6 cathodes and a small energy width of emitted electrons, probe can be focused to be smaller even at low beam voltages. Therefore, DENKA TFE is most suitable for surface observation of semiconductor materials and devices. In addition, because of its extremely stable emission current and long lifetime, DENKA TFE is used in various electron beam application equipment such as semiconductor inspectors and electron beam lithography apparatus.
Characteristics
It can respond to a wide tip radius range, thanks to its sophisticated needle processing technologies. Super quality consistency promises high reproducibility of emission characteristics. Built-in service to your guns is available, and it also can be integrated with the chip, suppressor and extraction electrodes to be supplied in a module form.
Uses
High resolution scanning electron microscopes (SEM) , analytical transmission electro microscopes (AEM), semiconductor inspectors (CD-SEM、DR-SEM、EBI) and electron beam lithograph devices
Related Information
It is the customer's responsibility to always test products before use and confirm their fitness for purpose and safety.
Any product contained on this Website or any product using a product contained on this Website should be disposed of in accordance with laws and regulations.
Before use, please confirm the detailed method of use, precautions, and other information by using the technical documentation and Material Safety Data Sheet. These materials are available from the relevant Division. Please request them.
The information contained in this website is subject to change without notice as new knowledge becomes available.