DENKA FUSED SILICA (DF) SPHERICAL TYPE-FINE CUT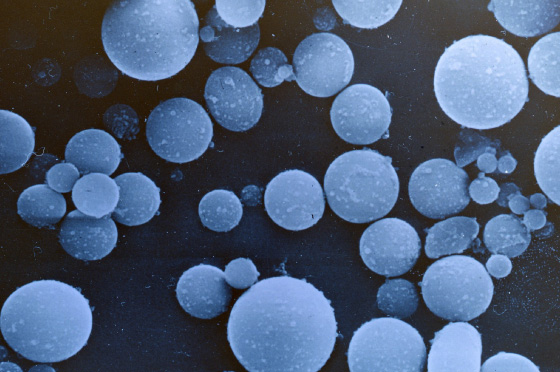 Product Information
Outline
In addition to EMC applications, coarse-particle cut-type are available for liquid sealants, such as underfill or potting applications. It is also available for mold underfill and resin substrates.
Characteristics
Fine cut types enable low viscosity and high content in liquid type resines, Available cut points are 30, 20 and 10 micrometer. On top of standard types, low uranium (low alpha ray) types are available for memory packages. They will be available for various applications and resins.
Uses
Liquid type sealants
Mold Underfill
Various types of resin fillers
Resin substrates
Narrow-gap applications
Related Information
It is the customer's responsibility to always test products before use and confirm their fitness for purpose and safety.
Any product contained on this Website or any product using a product contained on this Website should be disposed of in accordance with laws and regulations.
Before use, please confirm the detailed method of use, precautions, and other information by using the technical documentation and Material Safety Data Sheet. These materials are available from the relevant Division. Please request them.
The information contained in this website is subject to change without notice as new knowledge becomes available.