HARDLOC OP/UV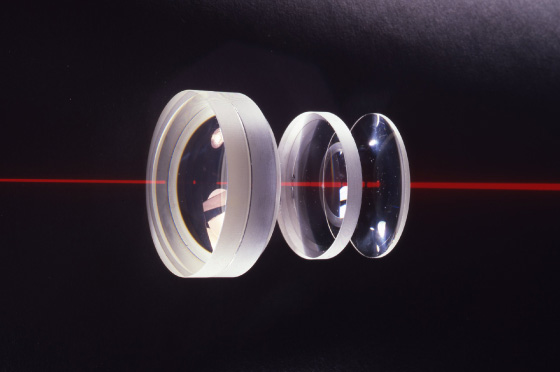 Product Information
Outline
OP series
An enethiol resin-based UV hardening type adhesive for optical use, developed through our proprietary technologies. Offers excellent optical performance, and is used for pasting and adhesion of optical paths for lenses and prisms in optical equipment.

UV series
A UV hardening type adhesive using acrylic resin. Quick hardening by UV irradiation is obtained, thereby contributing to labor saving such as reduced production lines, etc. For hardening portions where UV light is not applicable, double hardening function type such as UV heating, 2-liquid UV, etc. are also available.
Characteristics
OP series
Hardened substances have flexibility, ensuring minimal distortion of the adhered object.
No hindrance to hardening, as caused by oxygen.
Similar optical characteristics to glass
UV series
UV quick-hardening, 1-liquid type, solvent-free, high thermal resistance, and high durability
Uses
Adhesion of optical paths for lenses/prisms made of optical glass, adhesion of fixed industrial art glass, and high-precision fixation of precision components
Related Information
It is the customer's responsibility to always test products before use and confirm their fitness for purpose and safety.
Any product contained on this Website or any product using a product contained on this Website should be disposed of in accordance with laws and regulations.
Before use, please confirm the detailed method of use, precautions, and other information by using the technical documentation and Material Safety Data Sheet. These materials are available from the relevant Division. Please request them.
The information contained in this website is subject to change without notice as new knowledge becomes available.