ELEGRIP TAPE (Dicing Tape)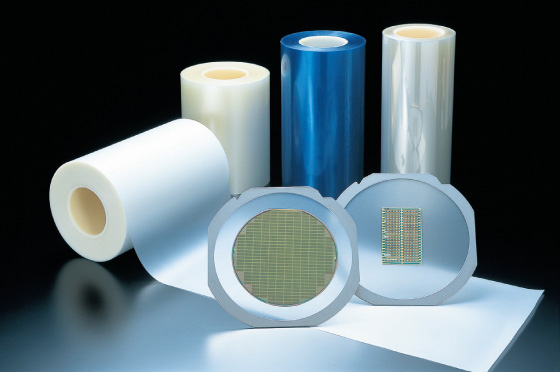 Product Information
Outline
A dicing tape is used for fixing a work piece during the dicing process in the manufacturing of semiconductors, electronic and optical components. With greater diversity and higher quality in chips, dicing tapes also require advanced technology. Elegrip dicing tape is used widely in a variety of applications including silicon and GaAs semiconductors (compound semiconductors), encapsulated package substrates, ceramics, glass, and crystals.
Characteristics
Excellent control to back-side chipping and chip fly-off
Excellent over-time stability (T Series)
Excellent adhesiveness (shape-following properties)
High performance to EMCs (Epoxy Mold Compounds) and other types of difficult-to-adhere work- pieces
Excellent expandability and smooth peeling
Related Information
It is the customer's responsibility to always test products before use and confirm their fitness for purpose and safety.
Any product contained on this Website or any product using a product contained on this Website should be disposed of in accordance with laws and regulations.
Before use, please confirm the detailed method of use, precautions, and other information by using the technical documentation and Material Safety Data Sheet. These materials are available from the relevant Division. Please request them.
The information contained in this website is subject to change without notice as new knowledge becomes available.