Heat Resistant Vinyl Tape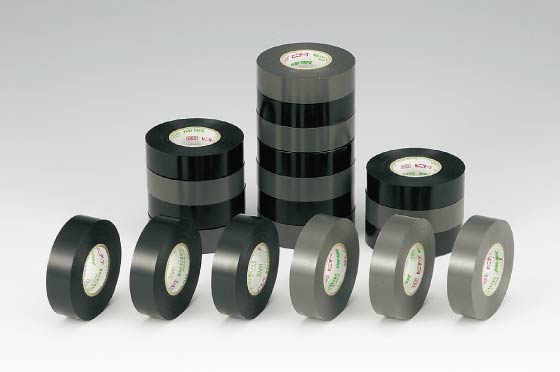 Product Information
Outline
This vinyl tape was developed for insulation in high-temperature components.
Characteristics
Heat resistance is improved by using a backing with bridging bonds between molecules.
It has excellent electrical resistance: one layer has a high voltage resistance of 5,000 V x 1 minute.
It also has excellent water and chemical resistance, and maintains its quality stably.
This vinyl tape does not intentionally use toxic substances designated by the EU's RoHS Directive.
Uses
Binding of wiring in high-temperature areas, such as around automobile engines and in office automation equipment
Related Information
Specifications
| Product | Thickness(mm) | Width(mm) | Length(m) | Packing(rolls) | Color |
| --- | --- | --- | --- | --- | --- |
| #248 Heat Resistant Harness Vinyl Tape | 0.15 | 19 | 20 | 200 | Black, Gray |
※Please Contact Us for any other specifications.
Physical Properties (These properties are typical values. They are not guarantees.)
Product
Peeling
Tensile strength
Elongation
Volume resistivity
Withstand voltage
N/10mm
N/10mm
%
MΩ・cm
5000Vx1 minute
Adhesion backing
#248 Heat Resistant Harness Vinyl Tape
2.2
25.0
180
5.8x108
Good
Standard Colors

Auto Industry(vinyl tape)
It is the customer's responsibility to always test products before use and confirm their fitness for purpose and safety.
Any product contained on this Website or any product using a product contained on this Website should be disposed of in accordance with laws and regulations.
Before use, please confirm the detailed method of use, precautions, and other information by using the technical documentation and Material Safety Data Sheet. These materials are available from the relevant Division. Please request them.
The information contained in this website is subject to change without notice as new knowledge becomes available.