Hanamaru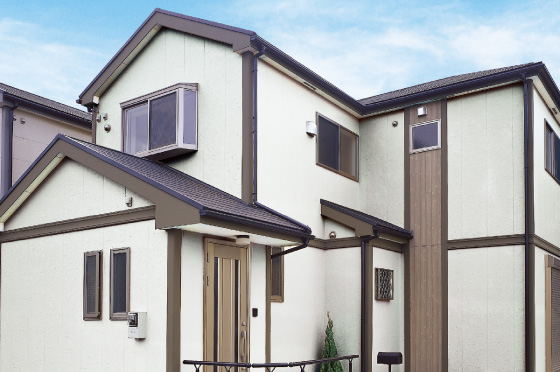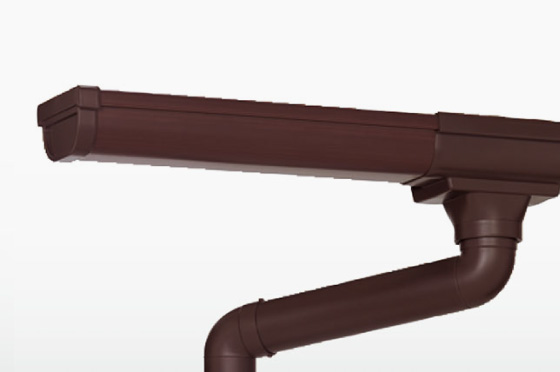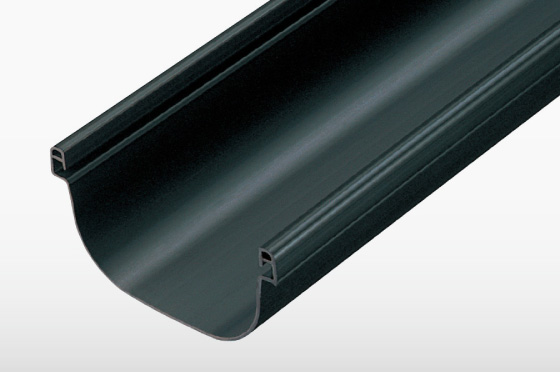 Product Information
Outline
Hanamaru Toyo Gutters have a covering of highly weather-resistant plastic on their outer surface, making them resistant to fading and discoloration. They also have high drainage capacity (30% higher than our previous Maru Gutters), and help bring out the appearance of the building through the use of inner hanging clamps – the first time such clamps have been used in true rounded gutters.
Characteristics
Functional parts have been developed and Inner hanger hardware adopted
Polycarbonate inner hanger hardware has been adopted to beautifully enhance the external appearance of buildings. Connecting net installed on funnels highlight the gracious straight lines of the gutters, bringing a sense of unity between eave gutters and building.
Precise design concept
Drainage functions and inner sloping were provided for gutter rims to prevent noticeable marks from rain dripping.
By design, Hanamaru gutters have no front or back, allowing installation both ways for better work efficiency.
Uses
Rain gutters receive rainwater fallen on buildings and drain it smoothly. They fulfill the important role of preventing residual rainwater from turning into moisture and damaging buildings. As part of the exterior, they also accent the features of the external appearance without any sense of incongruity.
Related Information
Technical Information
Color variations

Eave troughs specifications
Product
Specifications
Product number
Color
Packing
SB
SB
W
SW
K
Eave Gutters
DK120
(Length: 3,600 mm)
A3050N120
○
○
○
○
○
15
Rain gutters for homes
It is the customer's responsibility to always test products before use and confirm their fitness for purpose and safety.
Any product contained on this Website or any product using a product contained on this Website should be disposed of in accordance with laws and regulations.
Before use, please confirm the detailed method of use, precautions, and other information by using the technical documentation and Material Safety Data Sheet. These materials are available from the relevant Division. Please request them.
The information contained in this website is subject to change without notice as new knowledge becomes available.